Well, you can finally get your hands on it. The design I created for Arbor Day 2013 for the Idaho Forest Products Commission has been printed, and the shirts are ready for purchase (click the image below).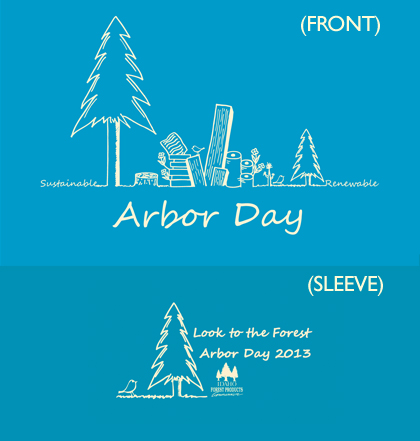 This was a different approach to design for me, as I hand-drew each individual component, then scanned them onto the computer and put them all together digitally. I think it really gives the design an earthly and organic quality, which works out perfectly for Arbor Day. The IFPC "sees working forests maintained in Idaho forever through responsible management of public and private forests and through an informed public that understands such management. The work of the Commission will help assure balanced and sustained timber, wildlife, recreation and scenic beauty for the welfare of the state's citizens." That said, I tried to incorporate different aspects of their vision into the design, and hopefully give people a good idea of what they produce without too much text to clutter it all up.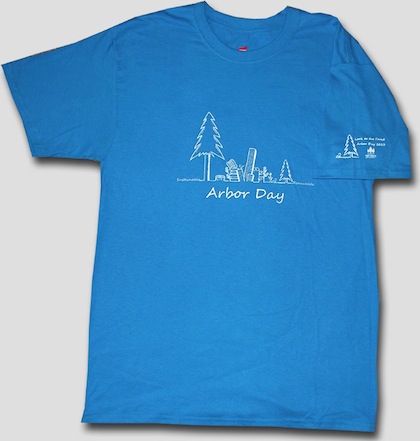 These shirts are cheap, the money goes to a great company and you'll get to tell everyone you know that you know the designer, and he is a fantastic fella. This LINK will take you right where you need to go, and once you're done shopping, check out the IFPC website and see what they're all about.
Thanks, and enjoy!
Idaho Forest Products Commission T-Shirt is Here