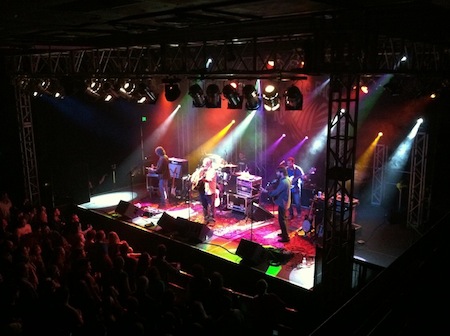 It's hard to believe that Leftover Salmon was here on the EXACT SAME DAY last winter, but it's all true, and they rocked Boise's Knitting Factory once again. With an absolutely unrelenting 2-set, almost 3-hour show, the boys from Boulder threw down like they meant business, and the crowd let them know they appreciated the effort.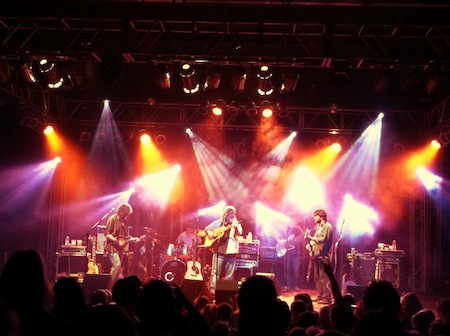 Picking up right where last year's show left off, the band tore up a great opening set, including a couple of Idaho-specific tunes to keep the Boise crowd happy. 'Idaho Spud' was a clever take on Johnny Cash's 'Tennessee Stud', sung with alternate and appropriate potato-themed lyrics. For their debut song of the evening, we were treated to a fast-paced slamgrass version of the Skynyrd classic 'What's Your Name', which was met with a roaring crowd approval.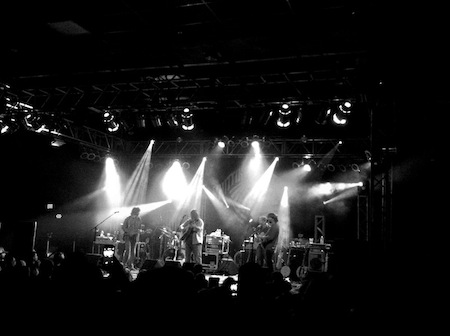 The second set upped the energy of the first, with the band playing superb music throughout the rest of the night. A band-to-crowd call and response during 'Hot Corn, Cold Corn' really connected everyone in the venue, before they wound things up with a stunning 'Hey Joe'. A surprise 'Friend Of The Devil' encore was most enjoyable, and they left the stage with the entire room singing "…Rise Up, Gonna Wake and Bake…". A great end to a fantastic evening in Boise.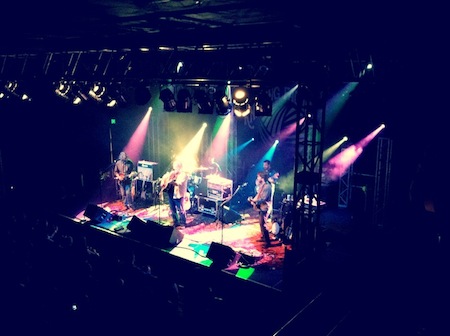 I'd also like to give a little shout out to our new friend Joe, who grabbed a drink with us before the show, then proceeded to put on a da ling display of lights to accompany the music. It's always a great time when Salmon comes to town, and 16 years after I saw them for the first time, they're playing tighter and better than ever. Well done, fellas, we'll see you soon!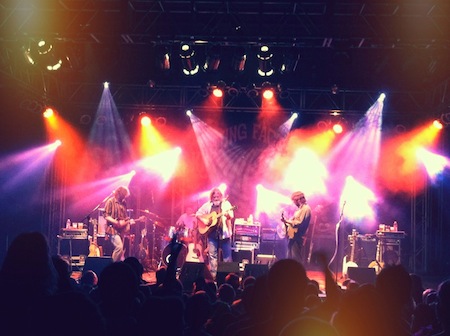 3-2-2013 – Knitting Factory – Boise, ID
Set One: Voodoo Queen, Steam Powered Aeroplane, Mountain Top, Woods, Idaho Spud*, Shame & Scandal, What's Your Name?**, Bird Call, Meet Me In The Morning, 6 Days On The Road, Keep Drivin'
Set Two: The Other Side, Li a, Whiskey Before Breakfast > Over The Waterfall, Get 'Er Rollin', Lonesome Dave's Lovesick Blues, Whisper' Waters, Keep on Truckin', This Is The Time, Stay Away Monday, Bosco Strumble, Hot Corn Cold Corn > One Love > Hot Corn Love Corn, Hey Joe
E: Going 'Round The World > Friend Of The Devil > Wake & Bake
* sung to "Tennessee Stud" by Johnny Cash

** live cover debut – Lynyrd Skynyrd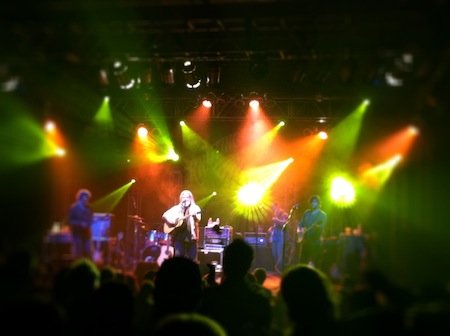 (don't forget to follow @LeftoverSalmon on Twitter!)
Leftover Salmon: Cajun Slamgrass in Boise